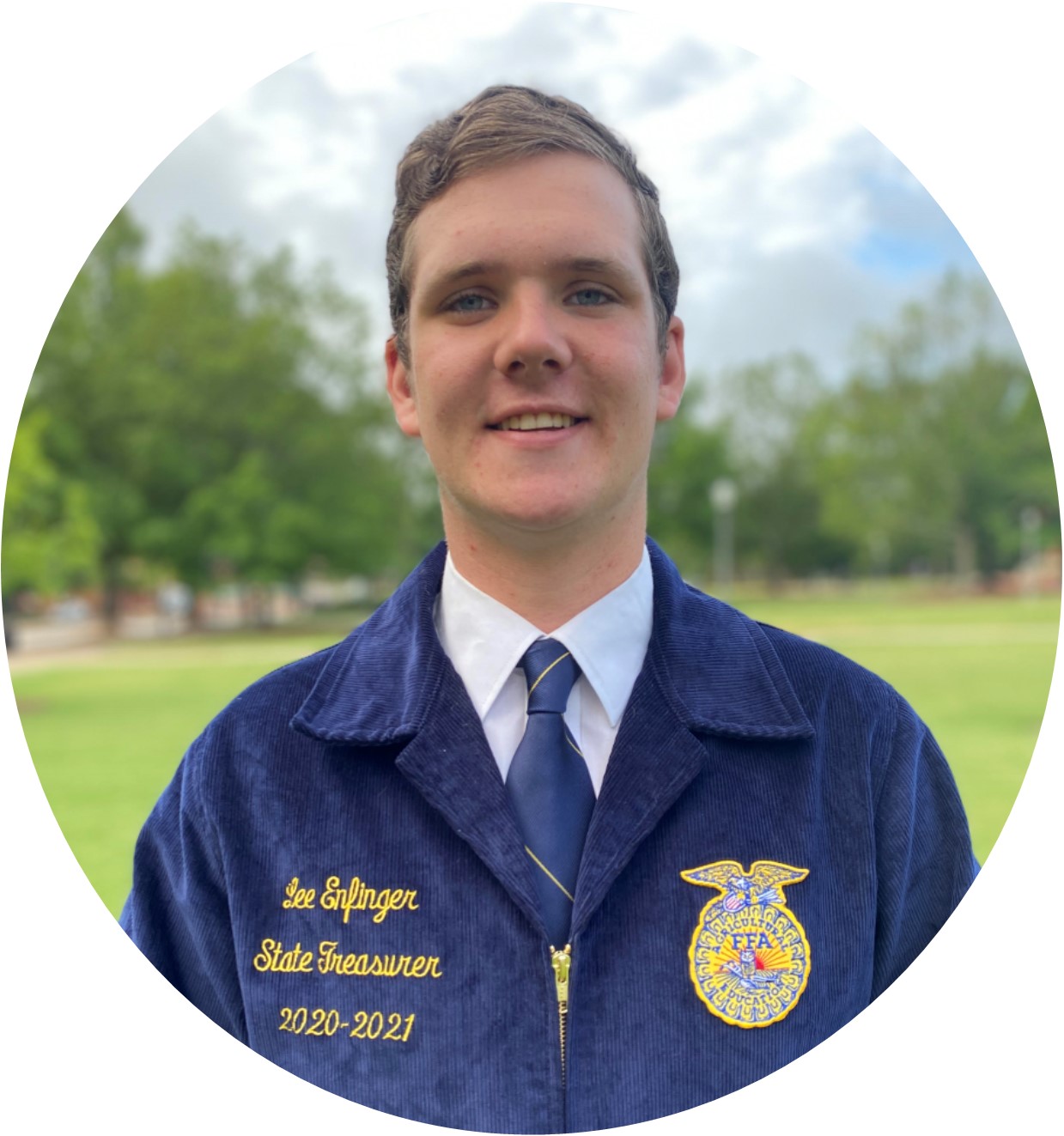 Supervised Agricultural Experience:
My supervised agricultural experience is placement based in Ag Sales. I work part-time at Piggly Wiggly Feed and Supply. My job there is to be knowledgeable about our products as well as maintain the storefront.
Career Development/Leadership/Talent Event(s):
Creed speaking, Scrapbook, Extemporaneous Speaking
Major FFA accomplishments:
My greatest accomplishment is making it to the state level in Creed speaking. If I would not have pushed myself and made it to this level of success I never would have fell in love with The National FFA Organization like I have.
Favorite Book:
The Great Gatsby by F Scott Fitzgerald
Favorite Meal:
Ribeye Steak cooked medium and home-cut french fries
Favorite Quote:
"What counts is not necessarily the size of the dog in the fight – it's the size of the fight in the dog."

Dwight D. Eisenhower
Favorite Song:
I Wish Grandpas Never Died by Riley Green
Favorite thing about FFA
My favorite thing about the FFA is the people; I love to meet new people and with there being 15,000 members in the Alabama FFA I could never run out of new faces.
Favorite Memory
My Favorite memory is interviewing for State Office, though it was unconventional, me and eleven other people have a bond now that is extremely unique.
College plans
I plan to attend Auburn University and study Ag Business.