Check out the Central District Safe Tractor Driving video!
Compliments of the Chilton County Schools.
---
---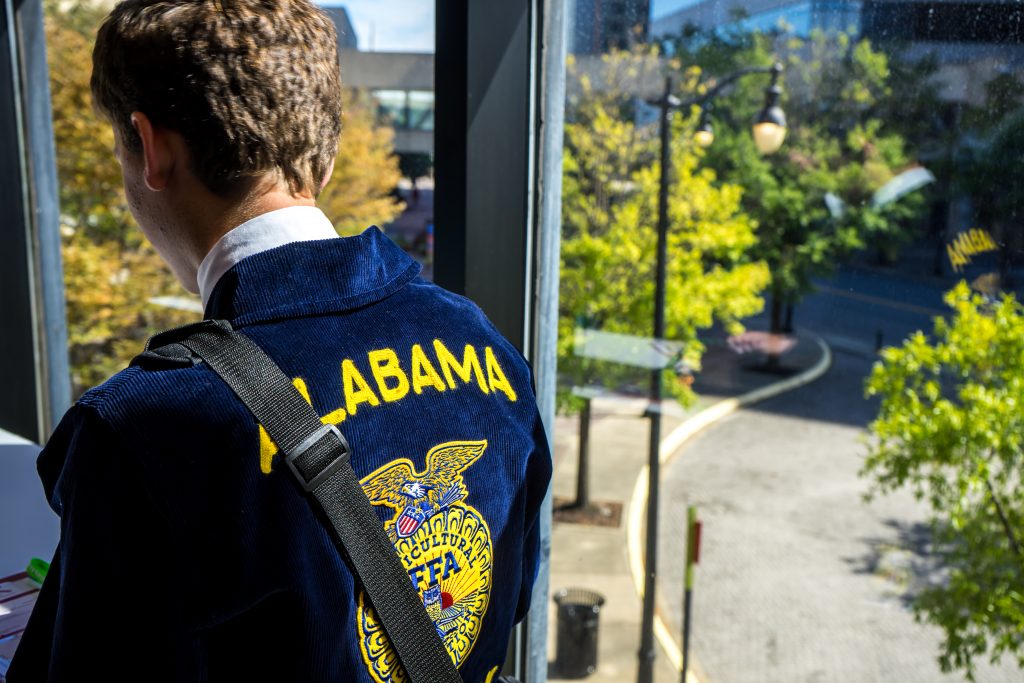 Learning to Do. Doing to Learn.
Earning to Live. Living to Serve.
---
---
FFA is a dynamic youth organization that makes a positive difference in the lives of students by developing their potential for premier leadership, personal growth and career success through agricultural education.
Members are future chemists, veterinarians, government officials, entrepreneurs, bankers, international business leaders, teachers and premier professionals in many career fields.
We are Alabama FFA and we are here to serve our state's future workforce.
---
"If you eat, you need agriculture.
If you wear clothes, you need agriculture.
If you take medicine, live in a house or write with a pencil,
you need agriculture."
Jaclyn Ryan, State Teacher of the Year, FFA Advisor
---
Agricultural jobs require more than a high school degree
Of the global workforce is needed to feed, shelter and clothe the world
Of the agriculture workforce is over the age of 55
Of college students pursue a degree in agriculture
FFA is Leading the Future of Alabama Agriculture