Premier Leadership. Personal Growth. Career Success.
What is FFA?
FFA is a dynamic youth organization that changes lives and prepares members for premier leadership, personal growth and career success through agricultural education.

FFA develops members' potential and helps them discover their talent through hands-on experiences, which give members the tools to achieve real-world success.

Members are future chemists, veterinarians, government officials, entrepreneurs, bankers, international business leaders, teachers and premier professionals in many career fields. FFA is an intracurricular student organization for those interested in agriculture and leadership. It is one of the three components of agricultural education.

The official name of the organization is the National FFA Organization. The letters "FFA" stand for Future Farmers of America. These letters are a part of our history and our heritage that will never change.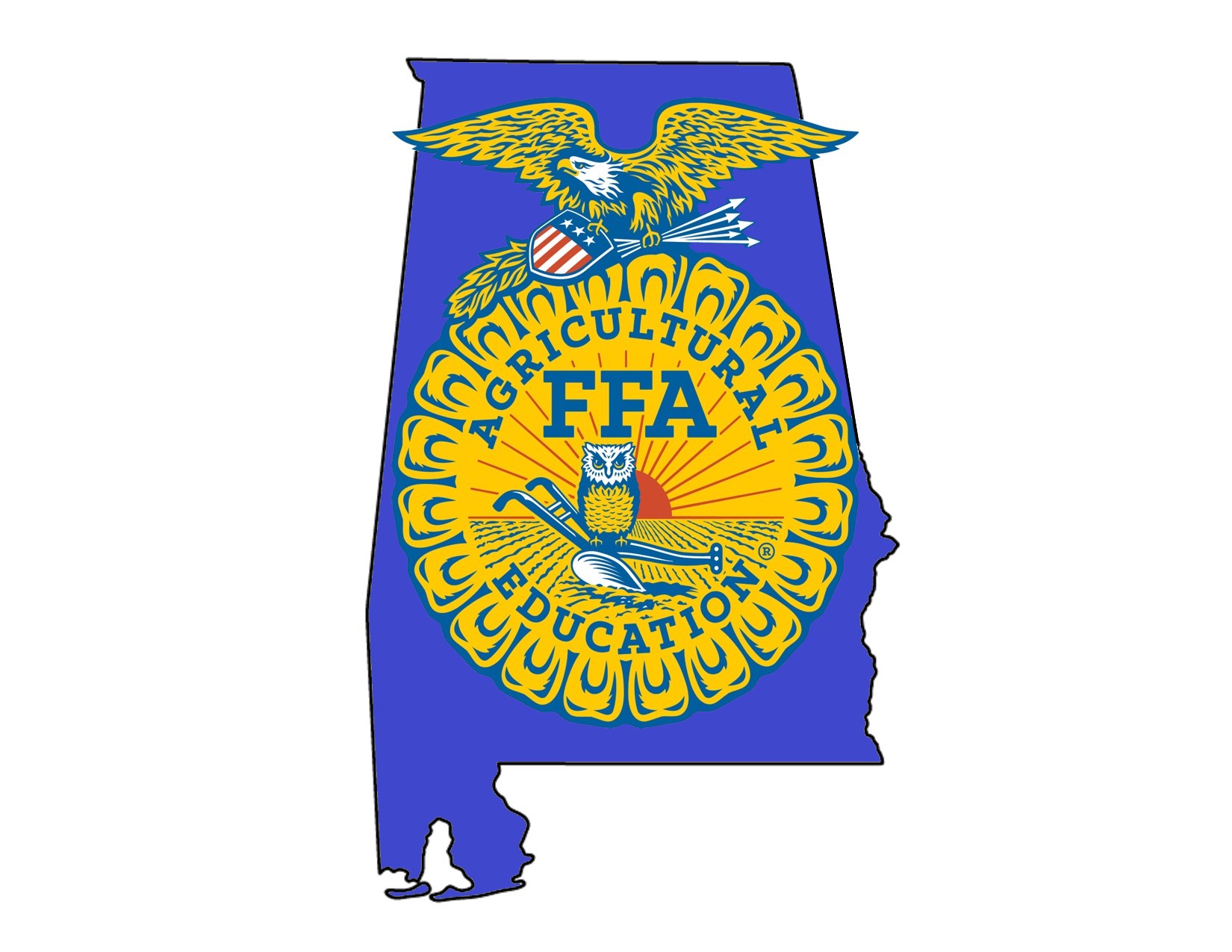 Our Mission
FFA makes a positive difference in the lives of students by developing their potential for premier leadership, personal growth and career success through agricultural education.
Our Vision
FFA GROWS LEADERS

We empower students to be versatile, lifelong learners, equip them with employability skills, and ensure that they are capable of successfully navigating this ever-changing world and its myriad of challenges.
FFA BUILDS COMMUNITIES


Through civic-minded community service, our members make an impact in their communities—and themselves.
FFA STRENGTHENS AGRICULTURE

Agriculture-based education powers FFA and helps to ensure a vibrant future for the industry. Through agriculture-based science, technology, engineering, and math education, FFA exposes students to the industry today, while preparing them for future careers.
Our History
"Future Farmers of America" was founded by a group of young farmers in 1928. Their mission was to prepare future generations for the challenges of feeding a growing population. They taught us that agriculture is more than planting and harvesting – it's a science, it's a business and it's an art.

Alabama FFA was established in 1929 as the 36th chartered association.
---
Alabama State Department of Education, Dr. Eric Mackey, State Superintendent of Education

The Alabama State Board of Education and the Alabama State Department of Education do not discriminate on the basis of race, color, disability, sex, religion, national origin, or age in its programs, activities, or employment and provide equal access to the Boy Scouts and other designated youth groups. The following person is responsible for handling inquiries regarding the non-discrimination policies: Title IX Coordinator, Alabama State Department of Education, P.O. Box 302101, Montgomery, AL 36130-2101, telephone (334) 242-8165.